This Article, Sebastian Tabler (Death Note 2 : Kira's Successor), is property of DarkHunter89.
"Stupidity and ignorance. They destroy humanity. It all begun in school, when I noticed, that I was surrounded by idiots. I knew, that humanity would fall back. So I knew, that somebody had to do this. And when I got the death note, I knew... I was the one... WHO ELSE COULD'VE DONE IT!? WHO ELSE!? Nobody. So I did, what I did. And I succeed. Humanity is finally cleaned."

"This is the last game. The one who now wins... rules the world..."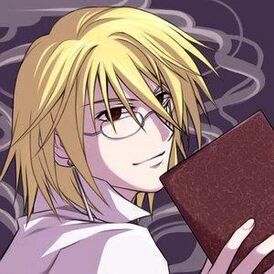 Sebastian Tabler is a character featured in DN 2 : Kira's Successor. When he was a young child, he noticed, how corrupt the world was. After Kira's death, he began to study, to become a lawyer. But then, a shinigami traveled down to earth and gave him a present. A death note. With the death note in his hands, he plans to eliminate everyone who knows about the death note and to confisciate the notebook, so he can be the only Kira.
Appearance
Sebastian wears different clothes each day. He wears glasses. Squint has blonde hair and an evil grin.
Sebastian Tabler (Death Note 2 : Kira's Successor)
Appearances
Personal Info.

True Name

Sebastian Tabler

Also Known As

I-Kira

Species

Human

Gender

Male

Blood Type

0

Date of Birth

8. December 1998

Date of Death

25. Juli 2023

Age

25

Height

182cm

Weight

70kg

Stats

Intelligence

10/10

Creativity

7/10

Initiative

10/10

Emotional Strength

10/10

Social Skills

5/10

Other Attribute

Lawyer skills:10/10