Myra is L's sister. She is a lot like L but not as intelligent. She tries to be a lot more like her brother and constantly challenges people in ways they never thought possible. She is funny and clumsy sometimes, she loves snacks and takes an interest in the study of criminal minds. 
Personality: Myra likes to act shy but don't let it fool you she's far from it. She like to play around a lot but when the time comes for seriousness, she's nothing short of an army general.
role played by Kitana Oasis Black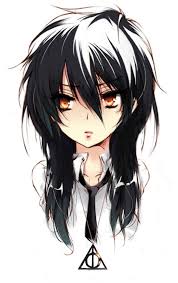 Ad blocker interference detected!
Wikia is a free-to-use site that makes money from advertising. We have a modified experience for viewers using ad blockers

Wikia is not accessible if you've made further modifications. Remove the custom ad blocker rule(s) and the page will load as expected.