Kazu

Featured In

Deathnote O.W.V movie 3: Adios my shinegami

Species

Omni-demon

Gender

Female

Kazu is one of the main protagonists in Deathnote O.W.V movie 3: Adios my shinegami.
Appearance
Kazu is a omni-demon that has white skin, some purple areas and a symbol on her head. Kazu mostly speaks in third-person sort of like Misa. She acts childish and is scared of Light (she calls him "Creeper"). She eats anything, and can eat as much as she wants without gaining weight. Also if she bites any living thing, it will be infected with demonic genes and transform.
Transformation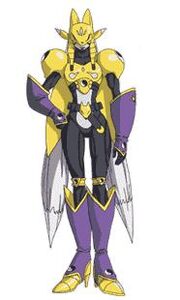 Ad blocker interference detected!
Wikia is a free-to-use site that makes money from advertising. We have a modified experience for viewers using ad blockers

Wikia is not accessible if you've made further modifications. Remove the custom ad blocker rule(s) and the page will load as expected.