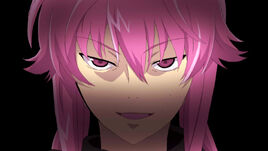 Kaoru is a human who adore Kira and a cruel killing.
"Kira prasied me Kira prasied me!!"
Apperance
Edit
Kaoru have a pink hair with pony two right-left. pink eyes,black dress.
Personality
Edit
Kaoru is cute girl when greeting humans and Kira. Kaoru used evil laughter when killing cops along with Kira and gettng exctied as Kira praises her.
She born a poor girl with ruin homeland. she cried that she have no father or mother. She was sared that she alone around here because of war. she won't forgive human and get ready for kill humans.
Yamato.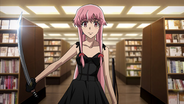 (To Yasser) "Yay! Love ya,Kira!!"
Ad blocker interference detected!
Wikia is a free-to-use site that makes money from advertising. We have a modified experience for viewers using ad blockers

Wikia is not accessible if you've made further modifications. Remove the custom ad blocker rule(s) and the page will load as expected.